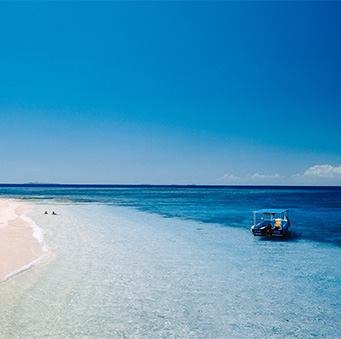 Bulk buying – how it has changed the game for this experiential travel agency
The word bulk isn't much of a sexy word really is it? Bulk buying doesn't sound sexy at all. However the words 'travel experience in the Pacific' does have some kind of sex appeal about it, does it not?
So how is that bulk buying has changed the way in which travellers experience the Pacific Islands? Well, at THQ bulk buying is one of the most important aspects of our business and without it we'd be like any other run of the mill travel agency which we most certainly are not.
Let's take a look at how bulk buying has changed the game for Tourism HQ and why other travel agents should take heed!
Bulk buying is a super simple principle that has been used in all industries across the world for thousands of years. Quite simply, the more you buy the cheaper the product gets.
For example a single night for a solo traveller at a 5* luxury hotel in the Pacific might cost hundreds of dollars but, now here's the savvy bit, if you can book all the rooms at the same hotel for five nights it's gonna be a lot cheaper on a per night, per room basis. You see?
We apply this theory to everything we do and it works wonders for our business. Buying in bulk, however, isn't for everyone. In order for Tourism HQ to bulk by the flights, accommodation and all other aspects of our experiential travel packages we have to work harmoniously and cooperatively with our network of strategic industry alliances in order to ensure there's a fair trade all round.
Bulk buying has transformed our experiential travel packages. Not only in terms of cost and convenience, but also in terms of the experience offered to our clients.
In a roundabout way by buying in bulk we can give our clients money can't buy experiences and that genuinely fills our hearts with joy. Take BlueSky Fiji, Fiji's first international music festival created by Tourism HQ and held on our own exclusive chartered island. If it weren't for Tourism HQ's ability to bulk buy we would not be able to offer our clients access to their own private island, or be able to take over isolated sand banks for epic parties nor give them the full VIP treatment at the Pacific's best music event. The kinds of experiences that they couldn't even dream of if travelling independently of Tourism HQ.
A simple, yet affordable travel experience
Bulk buying also had a more practical benefit for Tourism HQ too, both in terms of logistics and cost. By bulk buying flights, transfers and accommodation we can ensure that our clients have a seamless experience.
Although our experiential travel packages are designed to offer clients total freedom, logistically they're all in the same boat…literally at times! This means that we can remove all the hassle and stress from the travel experience. The result? It becomes as simple as it can possibly be.
From a costing perspective bulk buying has changed the game too. For all parties involved, its a  win-win situation. By dealing directly with suppliers we cut out any and all middle men and get the trade price. Due to our highly successful track record we can accurately forecast sales and adjust our price point accordingly.
We pride ourselves on offering our clients unrivalled value for money. We add a fair, never greedy, mark up on the trade prices and reinvest our profits into expanding our product incredible range of experiences and our evolving social development and corporate social responsibility programmes, Academy Fiji for example.
Who'd have thought that such a simple business principle could produce such benefits for all!