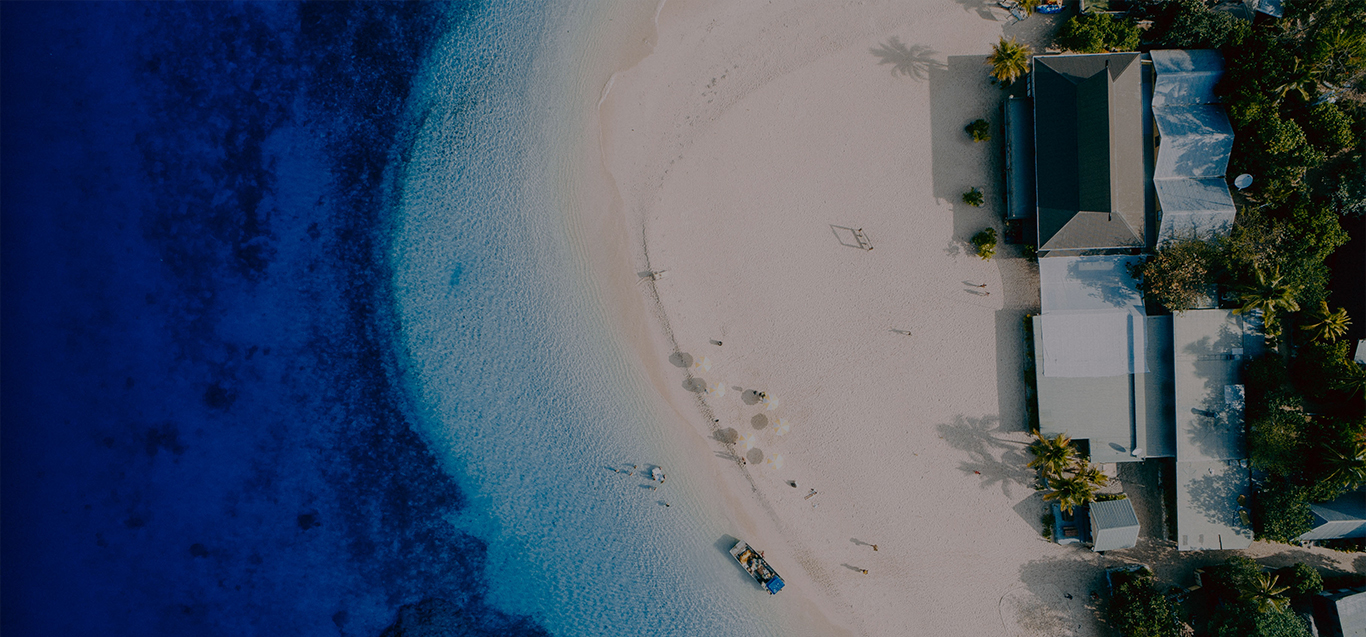 How This Kiwi Company Has Brought Experiential Travel to the Islands
The Pacific Islands are picture perfect in every way. Immaculate coastlines, true jungle wildernesses, rich and vibrant cities and a wealth of cultures to explore.
For decades the Pacific Islands have offered Kiwi holiday makers an easy, all inclusive holiday in the sun. Kiwi's in their tens of thousands hit up the balmy Pacific Islands. Why? In order to escape our blustery winters and drizzly springs.
Travel in the Pacific Islands

In the last 6 years there has been an exponential growth in the demand for a more interactive, engaging and fulfilling travel experience. What's known as experiential travel.
Although the all-inclusive resort style package holiday to the Pacific still serves a purpose in the market, here at THQ we are revolutionising the way in which Kiwis travel, explore and experience the Pacific Islands.
THQ is the company that created Fiji's first ever international music festival in the form of BlueSky Fiji, back in 2012.
Let's fast forward to 2018. We now have experiential travel opportunities that see Kiwis visiting not only Fiji but Rarotonga, Vanuatu and Samoa.
How we make a difference
Hundreds of thousands of Kiwis have visited the Pacific Islands in their lives! But how many of those Kiwis have truly experienced the wonder of the Pacific? Connected with communities? Given back to the islands while relaxing and having a good time?
THQ is proud to offer Kiwis the opportunity to fully immerse in Pacific Island culture. In doing so, Kiwis can meaningfully connect with local communities and experience the landscape in an engaging way. This is on top of out of this world parties, live music events, world class sport and more!
Eclectic and all encompassing we have created a range of experiential travel experiences. Not only do we offer something for every one, but also give much needed support to the Pacific's travel industry and social development programmes. This is where we take our dedication to the Pacific Islands up a notch.
How do we make it affordable?
First and foremost we work with as many local suppliers as possible. Cutting out the middle men in order to give a fair trade to suppliers, and a reasonable price to clients. In short, keeping as much of our operation functioning from within the Pacific as possible.
Through our Fijian Cup event we support local grassroots rugby players to take the first step on the player development pathway. We fly over to Fiji an expert team of elite rugby coaches and referees in order to run an intensive training workshop before the competition starts. As the Fijian Cup evolves we intend to expand the event and development programme out to other Olympic sports.
With our Spring Break UPRISING experience young Kiwis have the opportunity to party hard and let loose. They get the opportunity to be young and free while also having the chance to give back to the islands in a meaningful, authentic and valuable way. Our guests can play their part in local and effective conservation efforts and assist with childhood development at local schools.
We are delighted to work exclusively with Fiji Airways to fly our guests to our destinations across the Pacific. Fiji Airways have an honourable corporate social responsibility programme that supports the vital work of Foundation for Rural Integrated Enterprises & Development and Mamanuca Environmental Society. In turn we too contribute significantly to this programme by working with Fiji Airways to fly hundreds of guests to the Pacific Islands and back again across the course of the season.
And that is how THQ has brought experiential travel to the Pacific Islands!