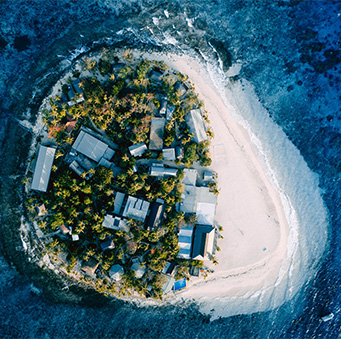 The future of travel agencies is here – THQ
At THQ it couldn't be more clear that in a world where everyone is connected, it is important that businesses are connected, with heart, to the world in which they operate. Travel agencies are a prime example of businesses that need to be connected, wholeheartedly and passionately, with their wider community.
THQ is wholeheartedly and passionately connected to our wider community.
Community and heart are at the very core of THQ's existence through all of our operations from festivals to sport and all the way through to our corporate division and beyond. We believe that our pioneering ethos is marks a change in the way in which travel agencies operate in the modern day.
THQ is an all encompassing experiential travel company who does things very differently. We are the future of travel agencies and we are proud to be blazing a trail for our industry.
Success comes with our extensive network of strategic industry alliances and comrades, creative bulk buying and innovative technology. The result? We create mind blowing travel experiences at incredibly affordable price points with a level of ease and accessibility of course. Something our guests would not be able to enjoy without the help of THQ!
On top of all of that, the incredible experiences we offer to our guests, and the fair trade deals we establish with our industry comrades, we place resources and efforts back into the local communities in which we operate.
How do we make a difference?
When we mention strategic industry alliances we are not exclusively talking about our big business cousins like Fiji Airways or the Sheraton Resorts. So what are we talking about then? The locally owned, small businesses who we ensure get the fairest deal possible, of course. Where possible we choose to work with local communities and locally owned businesses. This is in order to keep revenue turning over in the developing nations of the Pacific.
THQ is proud to be supporting the Pacific Islands in the most encouraging and beneficial way. We firmly believe in 'a hand up, not a hand out' and as such endeavour give back in a positive and productive manner. Through our THQ Sport Division we are contributing much needed support to the development of grassroots sporting talent in the Pacific. That is only an example! We intend to help identify raw sporting talent and support the growth of such individuals. Our support stretch all the way to the international and even Olympic stage.
What separates us from the rest?
Through our Festival Division we offer young Kiwis the opportunity to meaningfully contribute to the social development and conservation of the Pacific Islands. Through Spring Break UPRISING for example, 18-24 year olds can work actively with the local community. You might wonder why at this point? The objective is to conserve the vital mangrove ecosystems of Fiji, and a whole lot more.
As our business grows as to will our heart. Consequently, so does the positive impact it will have on the communities in which we collaborate with and serve.  The impact branching out to the world as a whole!
It is THQ's humble mission to continue to be pioneering leaders in the experiential travel industry. In fact, we strive to be a beacon of inspiration for conscientious businesses across the globe!