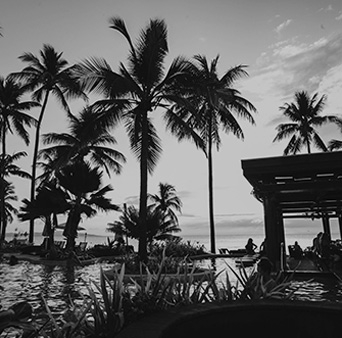 The Innovative Kiwi Company Redefining Travel
We are THQ, established in 2012 we are proud to be redefining travel for Kiwis in the Pacific.
Within our team we have decades of experience in the travel and tourism industry. Secondly, as a collective we are passionate about delivering high end experiential travel experiences to our Australasian brothers and sisters.
Hold up, what is experiential travel?
Experiential travel is our forte, our passion, our jam! Experiential travel is travelling to a destination in order to understand, learn and grow from the experience as a whole. To connect and relate to the community and culture that you are visiting in a more mindful and meaningful way than to merely visit, photograph and leave again.
Having been identified as a significant industry trend back in 2012 there has been an exponential increase in the demand for experiential travel opportunities, particularly from young Kiwis, in the last six years.
Dedicated to changing the game and pioneering experiential travel in the Pacific, we here at Tourism HQ have worked closely with our cousins in the Pacific Islands to create a full spectrum of experiential travel packages that are engaging, enriching and enjoyable for all our clients.
Don't just take our word for it. Having surveyed clients who joined us on Spring Break Experience the overwhelming consensus was that 98% of them wished to return. What's more amazing? They would recommend the experience to their friends and that the whole package was outstanding value for money. Incredible!
Tourism HQ believes travel should be about connection. Connecting to the culture, the community and the country's natural wonders in a way that is authentic and genuine. The rise in the demand for experiential travel opportunities suggest too that this is what Kiwi's expect from their travel experiences.
Our clients tell us that on top of the great value for money and incredible VIP experiences they receive that it is the meaningful connections with people is what makes travelling with Tourism HQ so special. By joining us in the Pacific they have also created life long friends and sentimental attachments to the Pacific Islands. That feedback truly warms our hearts.
How are we redefining travel at Tourism HQ?
Tourism HQ believes that luxury and exclusivity should be affordable and attainable. We believe that travelling should be an enriching experience and that travellers want to be more conscious and mindful of the impact the have on the places they visit.
Our inclusive and affordable experiential travel packages are tailor made to provide the ultimate adventure for each niche of travellers. Sport fanatics can join us at the Fijian Cup. Rock gods and goddesses can join us for Rock Island. Lovers of luxury can join us at Spring Break VANUATU and the super adventurous at Spring Break RARO. That's just the tip of the iceberg!
All of our experiential travel packages have elements of luxury and exclusively and start from just $1,499pp. Our packages too have a monthly payment plan so that everyone can join us in paradise irrespective of their financial situation. Finally our packages take care of every last logistical element that so often causes stress and worry for travellers.
All our clients have to do is turn up to the airport, bags packed and passport in hand; ready for the time of their lives.